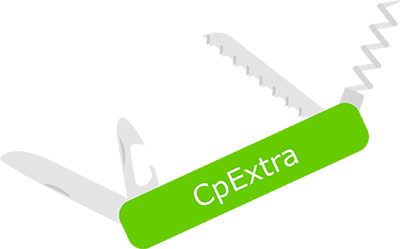 CpExtra Help
The Captivate multi-tool
I need help with a variable!
Type the name of the variable into the search bar. Otherwise, click below to view the Variables help page. That page displays a list of variables. On wide screens you will see the list in the left. On small screens, tap the menu button to view the list.
View Variable Help
Where do I get CpExtra?
CpExtra is available for purchase on the Infosemantics website.
Buy Here
---
CpExtra is compatible with all Adobe Captivate versions from Captivate 9 onward.
Please be aware that since CpExtra is actually a JavaScript library with a multitude of features it can therefore at times require a certain amount of technical expertise to use. Adobe Captivate users desiring to incorpoarte CpExtra into their projects should already be familiar with the basics of navigating the Captivate interface, and know how to use Variables and Advanced Actions. This is because CpExtra features are usually set up and configured via Captivate's existing user interface and dialogs, especially the Advanced Actions dialog.